Remote Off is a command that can be sent only through SmartLink Network when using our web based platform on your favorite web browser or through the Weathermatic SmartLink Remote application on your smartphone or tablet using CHANGE SETTINGS as seen below. Be sure to SAVE and SEND the update to the panel.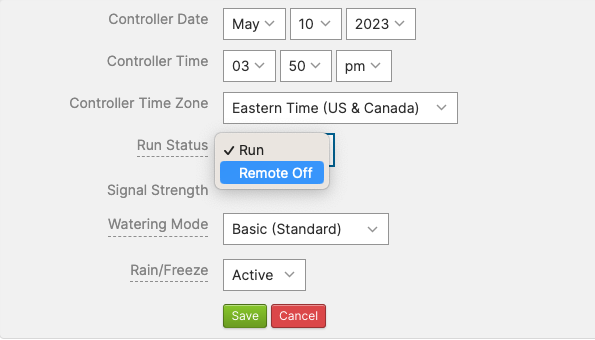 The Remote Off feature will allow you to suspend all programming and manual operations from the panel while this command is in place. In fact, any user who opens the controller through SmartLink or accesses the panel onsite will see that the system is currently in REMOTE OFF (in SmartLink image #1) and REM OFF (at the panel image #2).
The advantage of this feature is to remotely suspend the system operations either due to inclement weather, repairs or other services being performed onsite that they have requested the irrigation be turned off. This will prevent anyone from accidentally initiating the system and causing a problem for the jobsite. Cont'd below Image #2
When you are finished using the Remote Off feature, simply login to the site and controller and click on CHANGE SETTINGS and update the system to RUN and send the command to the panel to resume normally scheduled operations.
Image #1 from SmartLink Network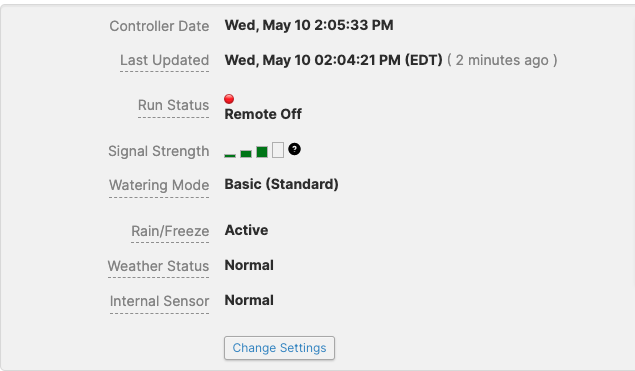 Image #2 from the panel.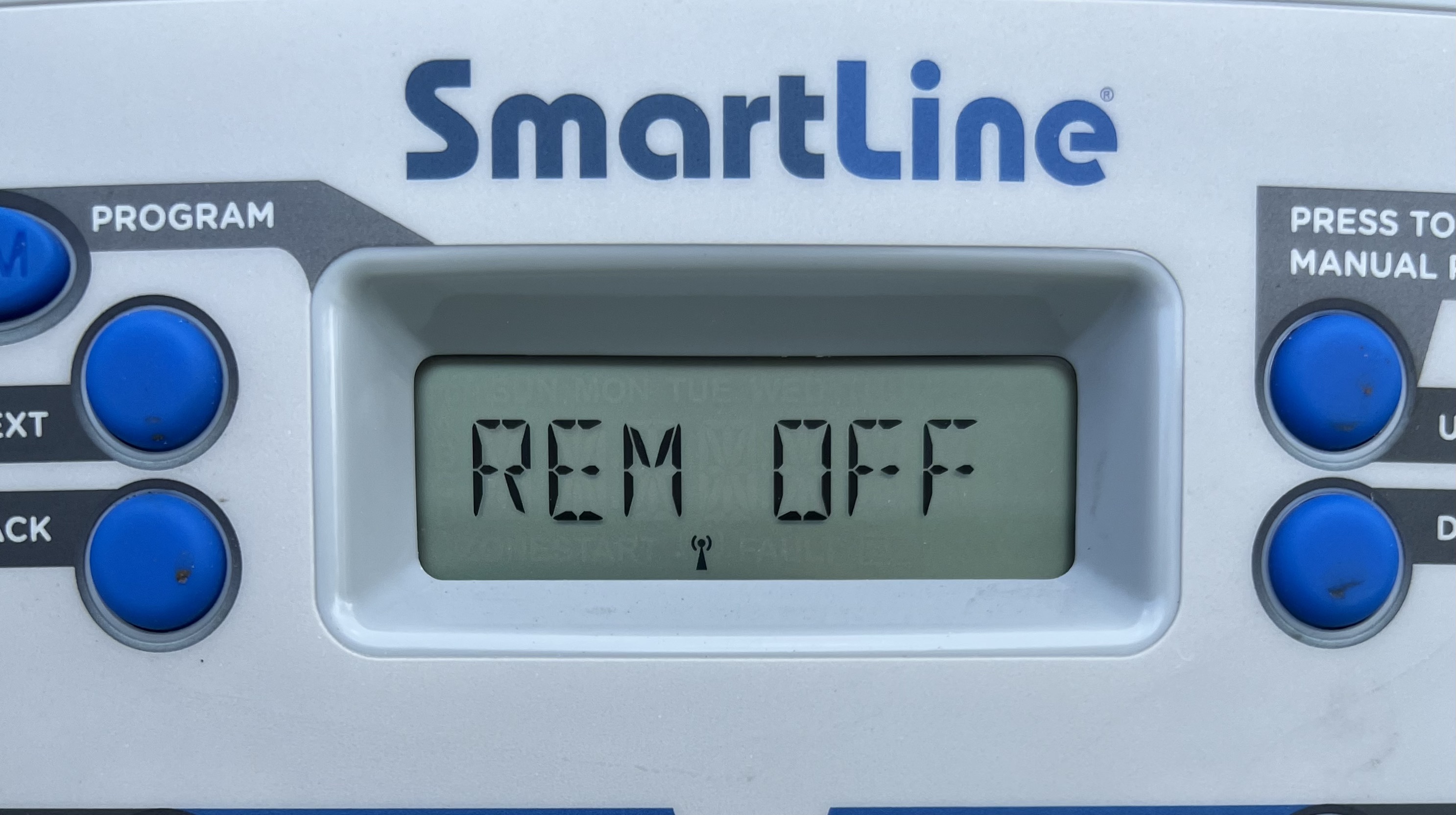 If you find yourself in a position where you are not able to connect to the controller through SmartLink Network, you can disbale or terminate the REMOTE OFF command manually through the panel as described below.
How to disable Remote Off from your SmartLine control panel.
Rotate the dial of your SmartLine controller to the ADVANCED MENU position of the panel.
Press the Up button until the LCD reads RAIN DLY (Rain Delay).
Press the NEXT button to enter this feature and the LCD will display a set number of DAYS. **For this example we will use 92 DAYS.**
Press the UP or the DOWN button until the LCD reads OFF.
Rotate the dial back to the RUN position of the panel and now your display will read normally and you will be able to see your set Watering Days at the top of the LCD. Once this has been completed, you will have successfully removed the Remote Off command from the panel. See the normal LCD image below.