The Smartlink Site Activity Log is meant to help you track everything that happens at your sites--not just irrigation scheduling.  This simple tool provides an easy way to log general notes, mark dates and types of fertilization, weeding, mowing, or snow-blowing.
You can access the Site Activity Log from your site details page.  Try looking below your controller list: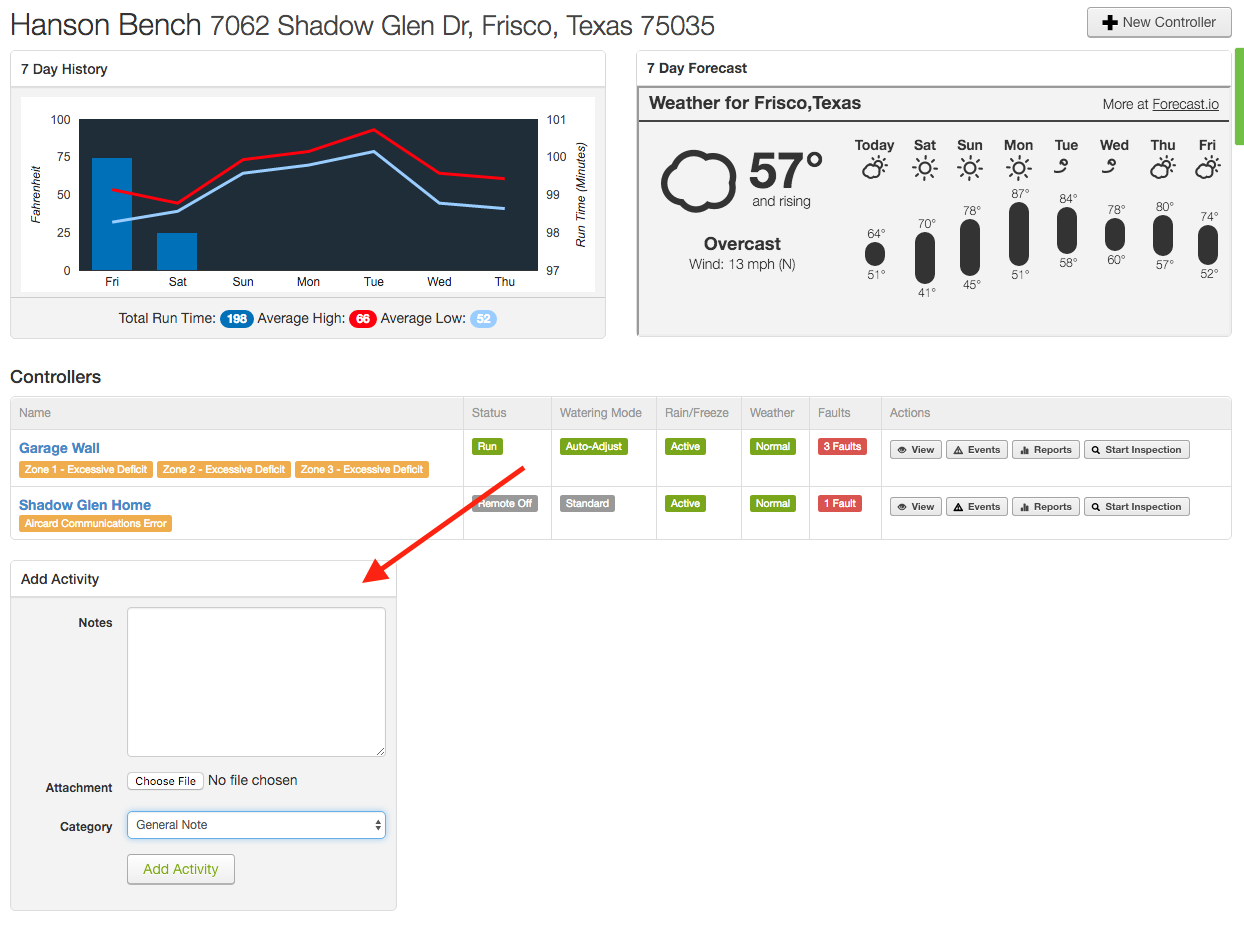 You can enter your own notes, as well as attach a file (optional), and categorize this activity.  If you have any more ideas for categories that would be useful, just let our support team know and we'll get them added!
When you add an activity, it is instantly visible to any users who have normal site access.  It will appear on your site detail page, to the right of your activity entry screen. The user who entered the activity will automatically be tagged to it as well.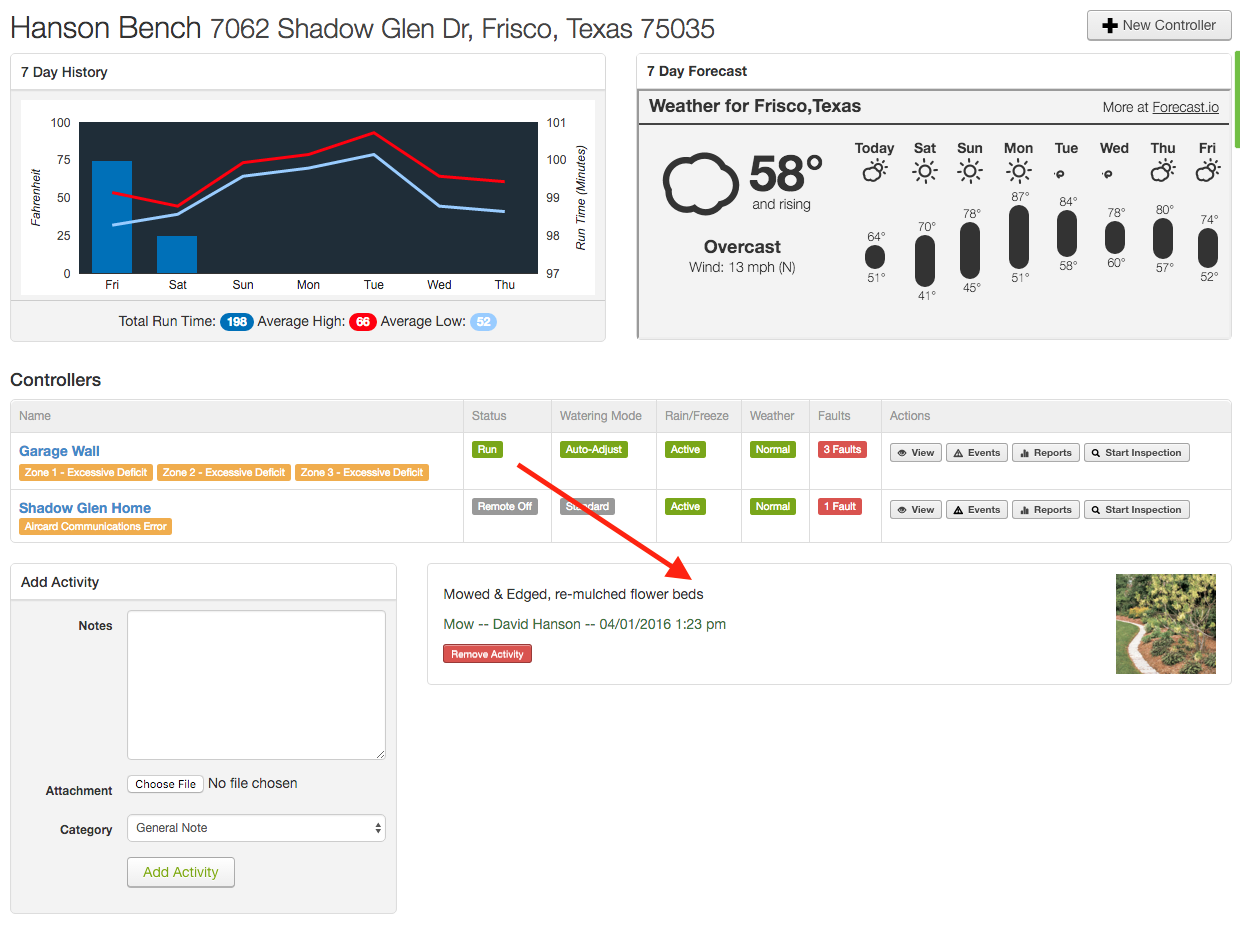 If the thumbnail of your attached image is too small, just click it and a full-sized version will appear!
We hope that you find this tool useful in managing everything happening at your sites.