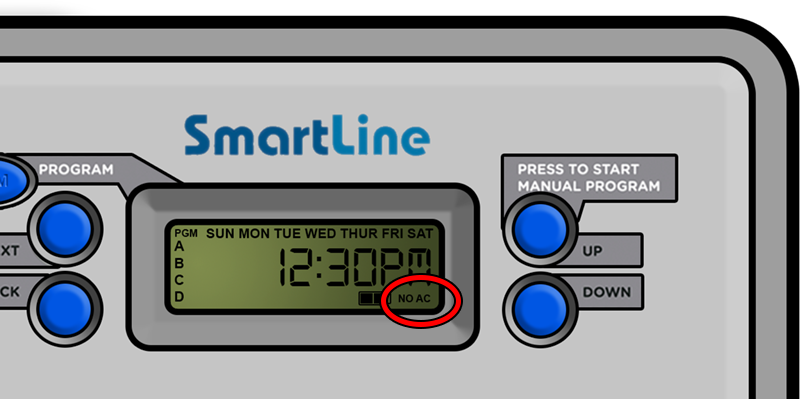 "NO AC" shown in the bottom right of the display indicates that the control panel is not receiving power. Use the following steps to resolve this issue.
1.) Ensure that the panel door is closed all the way. If it is not fully closed, the panel will not connect to the controller and receive power.
2.) Check the fuse. See "How do I Replace the Fuse?" for instructions on checking and replacing the fuse.
3.) Check the power source.
If the controller is connected to an outlet, make sure is has power. You can test it using an
electrical multimeter or another device you know is working.
If the controller is connected to a GFCI/GFI outlet, reset the outlet.
If the controller is directly wired into a power source, use an electrical multimeter to test the power.