Identifying LTE and 3G Aircards
LTE and 3G aircards can be distinguished by these differences
• LTE aircards will have the words "LTE" and a QR code on the front panel
• LTE aircards have a tapered antenna, 3G aircards have a straight antenna and an exposed gold connector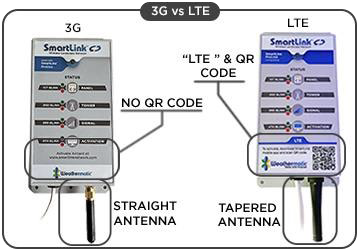 How do I replace an aircard?
You will need to complete to following steps to replace your aircard:
At the Panel
1. Uninstall the 3G existing aircard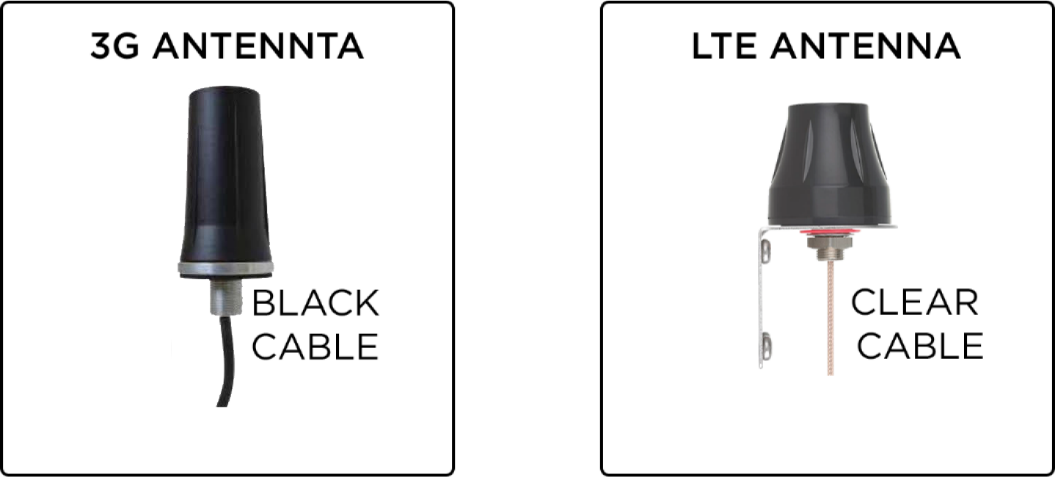 2. Install the LTE aircard, take a picture of the ICCID number on the side of the aircard
On SmartLink
Video tutorial: https://youtu.be/_H9IpJnS-y0
1. Navigate to the controller page for the controller that you installed the LTE aircard on

2. Open the "Admin" drop down menu, and select "Controller Options"

3. Delete the current ICCID number, and enter the LTE aircard's ICCID number. Choose "Poor
Signal" for the "Why are you changing aircards?" question.
4. Click "Reactivate"
5. Click "OK" on the pop up alert box
After activation is complete, perform 5 receives on the controller to verify connectivity. If more than one
receive fails, you will need to adjust the placement of the aircard for better signal.