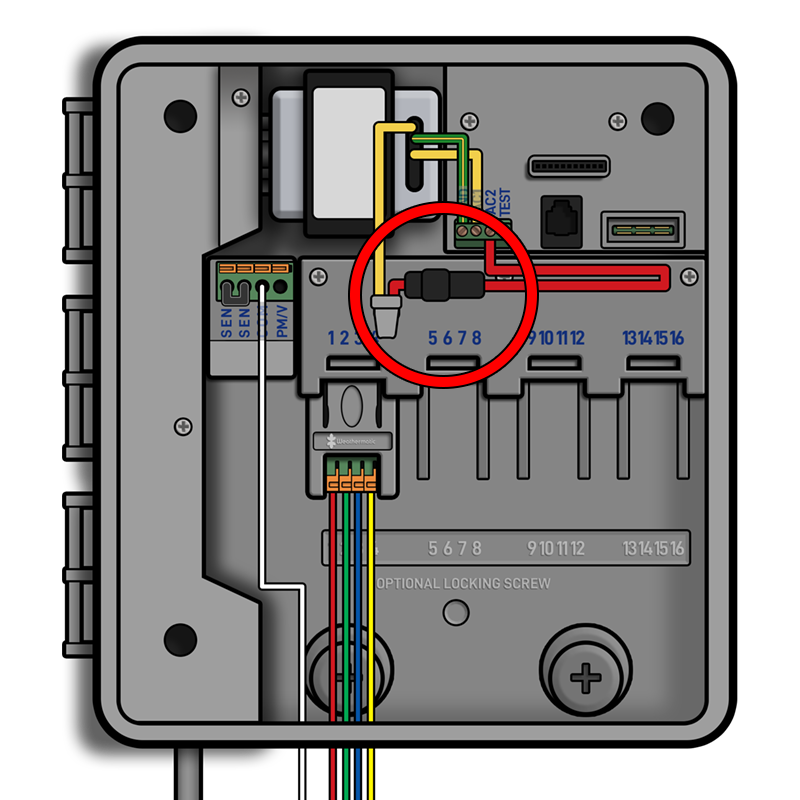 To replace the fuse in the controller, use the following steps. The fuse is a 1 amp slow blow fuse.
1.) Open the exterior door and panel on the controller
2.) Locate the fuse compartment. It is a grey cylinder attached to a red wire in the top right of the controller.
3.) Unscrew the fuse compartment and remove the fuse.
4.) Insert the new 1 amp 250 volt (measures 5 x 20 mm) slow blow fuse and screw the fuse compartment back together. See the link below to purchase the fuses through Amazon.
https://www.amazon.com/10Pcs-Delay-T1AL250V-Glass-5x20mm/dp/B07GFH21PG/ref=sr_1_7?crid=WLGXEBF3RB6I&keywords=1+amp+250+v+slow+blow+fuse+5+x+20+mm&qid=1683829541&sprefix=1+amp+250+v+slow+blow+fuse+5+x+20+mm%2Caps%2C98&sr=8-7