The SmartLink Network Mobile App now allows you to more quickly activate controllers by scanning a barcode on your aircard, instead of typing in the ICCID manually.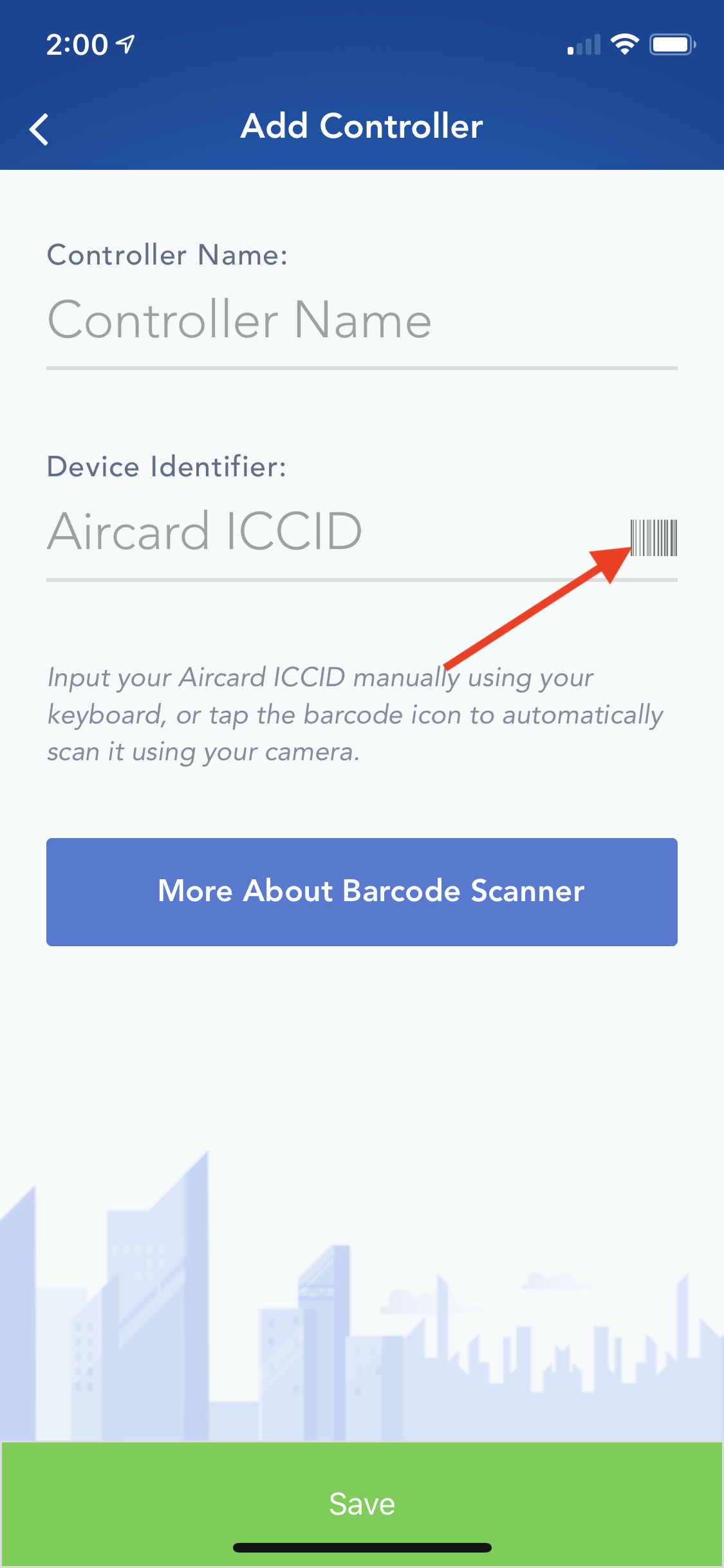 You can find this option on the "New Controller" screen, but tapping the barcode icon on the "Device Identifier" field.
This icon will launch your device camera. You have 3 possible ways to scan the ICCID:
If your aircard has a QR code printed on the front overlay, this is by far the most reliable. Scan it. Note: if you scan the QR code, the value that goes into the "Device Identifier" field is NOT your ICCID, it's another alphanumeric value. That's ok, SmartLink will understand it just the same!
If your aircard does not have a QR code on it, and you still have the box the aircard came in, try scanning the barcode above the ICCID printed on the box.
If that does not work, try scanning the barcode on the side of the aircard. Because of the format of this barcode, and possibly a bad angle if the aircard is already on the wall, this is usually the least reliable.
Tips for a good scan:
If the barcodes don't seem to scan, try rotating your device horizontally (to "landscape" mode) and get closer to the code. The more of your screen you can fill with the code, the more data the app has to understand the barcode format.
Also, you should always use the most powerful, highest-resolution camera on your device. This usually means using the "rear-facing" camera, not the front-facing "selfie" camera. Rear-facing cameras are typically higher resolution and have a better change of scanning.