Part of our commitment to our customers is that we want to always be improving Smartlink Network.  As part of this effort, we've added some helpful new changes to the Inspections application.
Inspection Types
To start with, when you start a new inspection, you may noticed a new field: the "Inspection Type".  This type can be set to "Schedule Inspection", or "Service Call".  This will help to keep track of inspections that may be part of standard maintenance contracts, versus inspections done as part of a service call.  Setting this is simple and can be used to filter inspections later on.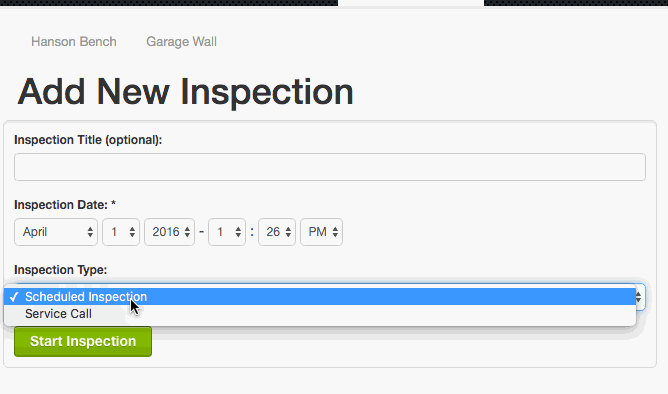 First Inspection Settings
If you are inspecting a site for the first time, you will also see a new set of fields available at the top of your inspection: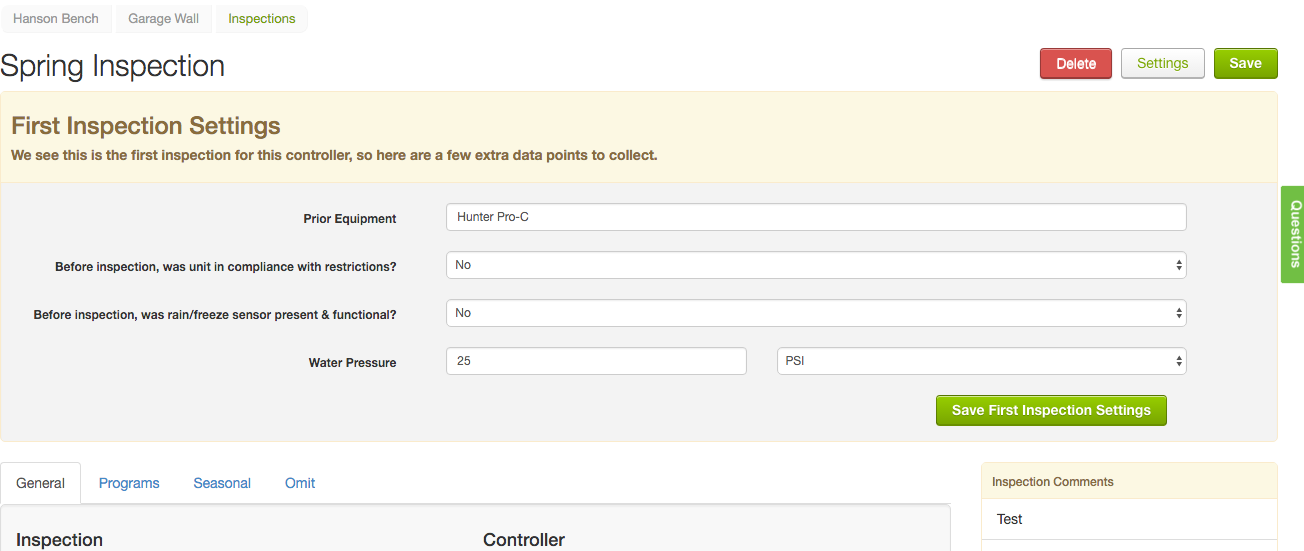 These fields are to help document the state of the site before your initial site inspection.  There may have been old equipment that was replaced, or you may want to indicate if the site was compliant with water restrictions, or had a rain/freeze sensor.  In addition, you can measure the water pressure on-site and keep it for future review.
All of these fields are optional.  When you press "Save First Inspection Settings", this display will go away.
Inline Auto-Adjust Settings
We know that when you are doing an inspection, it's often convenient to make adjustments to auto-adjust settings based on observed soil type, slope, etc.  In an effort to streamline this process, you can now edit zone settings directly in the inspection.  Simply click on the box that has your auto-adjust settings, make your changes, and hit "Save".
Please note that you still are required to "Send" these changes to the controller in order for them to be set at the panel.

We hope that these settings help to make your job easier!